Cooperation Partners – networking together
Partnership based on common goals as well as a broad network of cooperation partners and supporting institutions are of central importance to the Freiburg International Academy.
Through our cooperation with established partners from various countries, we would like to offer our interested parties and course participants a comprehensive range of services in order to facilitate their integration into the professional environment and to improve patient care in German clinics and hospitals.
FIA Marokko Privé
Morocco
From our conviction that direct communication with our prospects and course participants is one of the most important elements for success in creating an individual career plan, the first branch of the Freiburg International Academy was founded outside of Germany.
Casablanca in Morocco was selected as the first location outside the German borders. Physicians, pharmacists, dentists and nurses can get advice directly in Morocco on the topics of qualification, career planning, application for approbation, visa and funding. In addition, it is also possible to attend language courses and professional language courses on site. Waiting periods until issuing the visa can be used to learn language and professional language skills of the German language.
Contact & 

Registration
Naoual EL Aâzouzi
Location-Management
phone: +212 (0) 66 28 26 062
e-mail: maroc@fia-academy.de
Further information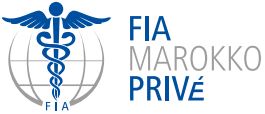 Getusion
Tunesien
The Getusion Center group includes the three entities Getusion, Getando and Gerandu. Getusion is represented in Tunisia as a language institute in Tunis, Sfax and Sousse. In addition to language courses, they also offer advice on studies and careers in Germany and other support programs.
Getusion is the official representative of the Freiburg International Academy (FIA) in Tunisia. Through the cooperation between Getusion in Tunisia and the FIA in Germany, Tunisian health care professionals who are seeking a license to practice in Germany receive extensive support in their home country. The cooperation enables them to get advice on the qualification program offered by the FIA on site by Getusion in Tunisia, as well as to register with the FIA and to take advantage of other supporting offers.

Oval Office for Studies and Research
Jordan
Oval Office for Studies and Research is a consulting and education institute accredited by the Jordanian Ministry of Higher Education in 1991. The institute specializes in the academic field and focuses on study abroad, scholarships and e-learning in various disciplines such as natural sciences, medicine, literature, media studies, business administration and research.
Oval Office for Studies and Research is the official representative of the Freiburg International Academy (FIA) in Jordan. Through the cooperation, Jordanian health care professionals already receive a lot of support in their home country. They can seek advice on the FIA's qualification program from Oval in Jordan, get help with course registration and take advantage of other supportive offers.
Are you as an institution interested in a cooperation with us?
Please feel free to contact us: